Have you ever wondered how some children who are raised in adverse situations seems to rise above that environment and experience success in their lives and futures?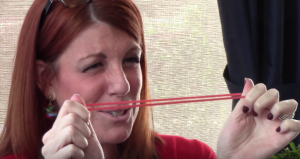 We, too, wonder at the resiliency, the strength and fortitude of those children, who like the Energizer Bunny, just seem to keep "going and going and going."
Our Father's Family Keeper Ministries have become aware of the Devereux Center for Resilient Children, which teaches parents, families, educators and others how to build resilient children (who become resilient adults).  (Learn more about the organization at http://www.centerforresilientchildren.org.)
One way the Devereux approach attempts to promote resiliency is by:
Speaking positively, ensuring that children feel valued and appreciated and also learn to value and appreciate others.
Engaging children in daily routines, activities, and conversations, as appropriate, so that children know they are  important members of the community.
Implementing consistent routines and schedules, helping children feel a sense of trust and security in their lives.
The Center promotes programs for:
   ~ infants and toddlers (http://www.centerforresilientchildren.org/infants)
   ~  preschoolers  (http://www.centerforresilientchildren.org/preschool/)
   ~ school-age youth  (http://www.centerforresilientchildren.org/school-age/)
   ~  adults  (http://www.centerforresilientchildren.org/adults/)

~ Want to learn more? Click here to sign up for updates and newsletters from the Devereux Center for Resilient Children. ~