Area youth are invited to experience 4-H, to find out what it's about the 4-H Outdoor Experience Day on Saturday, Sept. 9, 2017.
This event runs from 9 a.m. to 4:30 p.m. at the Dr. T.K. Lawless Park in Jones, Michigan.
Youth do not have to be 4-H members to participate.
The 4-H Outdoor Experience Day is open to 5- to 13-year-olds, as Session Participants, and 14- to 19-year-olds, as Session Helpers,  Parental approval is required for those who are younger than age 18, in order for them to participate in these events.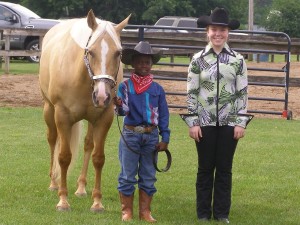 Pre-registration is $5; participation is $10 the day of the event.  A registration form ~ a copy is attached for downloading ~ must be filled out before participation and either faxed or emailed to Ms. Stephanie Consford (email: consford@msu.edu, or fax: 269- 445-8978).
Youth can participate in four areas: T-shirt decoration (youth must bring their own white T-shirt); festivals from around the world; game design with recyclables; and horticulture/terrarium or flowers.
There will also be time for games, outdoor activities and getting-to-know-each-other.
For more information, contact the MSU Extension by phone @ 269-445-4438;  via email msue.cass@county.msu.edu; or visit online @ http://msue.anr.msu.edu/county/info/cass,